Today I am sharing a recipe of a chocolate cake with you all. This simple chocolate cake is nothing much fancy or tedious. Just as the name suggests, a Simple chocolate cake. Even if u are not a much experienced baker it will turn out good.
This cake is awesome with vanilla ice cream and is a hit among kids.
Ingredients (9 inch cake)
Maida (all-purpose flour) – 1 cup
Condensed Milk (Mithai Mate) – 1 cup
Unsweetened Cocoa Powder – ½ cup
Baking Powder – 2 tsp
Baking Soda – ¾ tsp
Salt – ½ tsp
Coffee Powder – ½ tsp
Milk – ½ cup
Vegetable Oil (or ghee) – ¼ cup
Eggs or egg substitute (for binding) – 1
Vanilla Essence – 1 tsp
Boiling Water – ½ cup
Method
Preheat oven to 180º C.
Dust a 9-inch cake pan by greasing with butter and lightly flouring.
Add flour, sugar, cocoa, baking powder, baking soda, salt and coffee powder to a mixing bowl.
Mix the flour mixture thoroughly until combined well.
Add milk, vegetable oil, egg(or the substitute), and vanilla to flour mixture and mix together on medium speed until well combined. Reduce speed and carefully add boiling water to the cake batter. Beat on high speed for about 1½ minute to add air to the batter.
Pour the cake batter into the prepared cake pan. Bake for 30-35 minutes, until a toothpick inserted comes out clean.
Remove from the oven and allow to cool for about 10 minutes, remove from the pan and cool completely.
Summary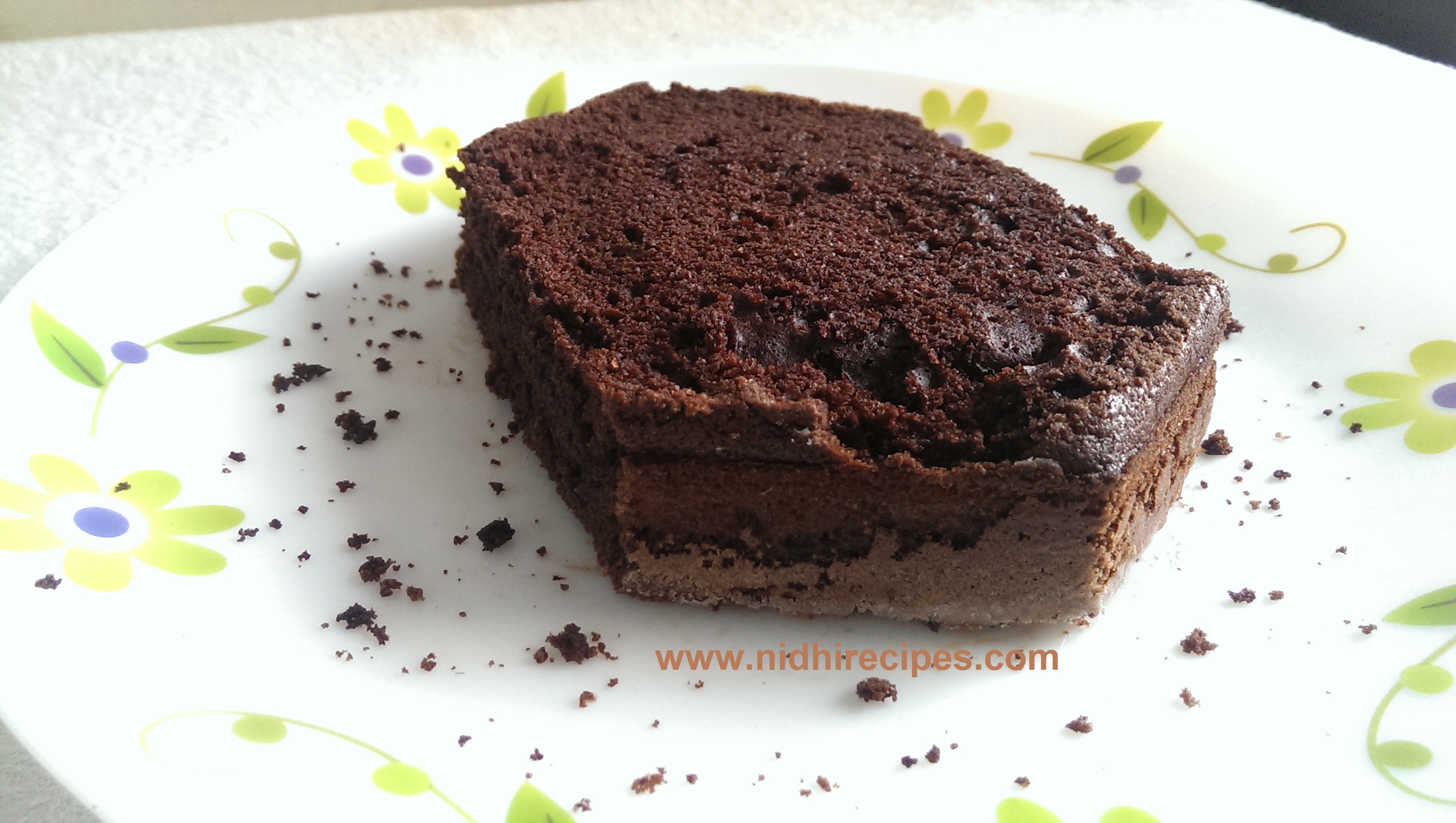 Recipe Name
Published On
Preparation Time
Cook Time
Total Time