Paneer potato cutlets is a quick and easy snack made with paneer, potato and singhara atta, kuttu atta. Perfect for Navratri or during any fasting days.
Ingredients (8 cutlets)
Paneer – 200 gms (grated)
Potato – 1 (large) (boiled & peeled)
Singhara ka Atta(Water Chestnut flour) – 2 tbsp
Kuttu ka Atta(Buckwheat flour) – 2 tbsp
Black Pepper Powder – ¼ tsp
Green chilli – 1 (finely chopped)
Coriander Leaves – 2 tbsp (chopped)
Sendha Salt – to taste
Oil – for frying
Method
In a large bowl, grate and mash the potatoes.
Add paneer, singhara atta, kuttu atta, black pepper powder, green chillies, coriander leaves and salt.
Mix well to make it a soft dough.
Divide it into 8 equal parts and shape them as you like.

Shallow Fry

– Heat a pan on medium heat, apply little oil onto the surface.
Place the cutlets on it and let if fry till golden in colour.
Turn upside down and cook fron the other side also till golden brown.
Paneer potato cutlets are ready to be served with falahari chutney.
NOTE :- Deep Fry – Heat oil in a kadai and deep fry them till golden brown from all the sides.
Summary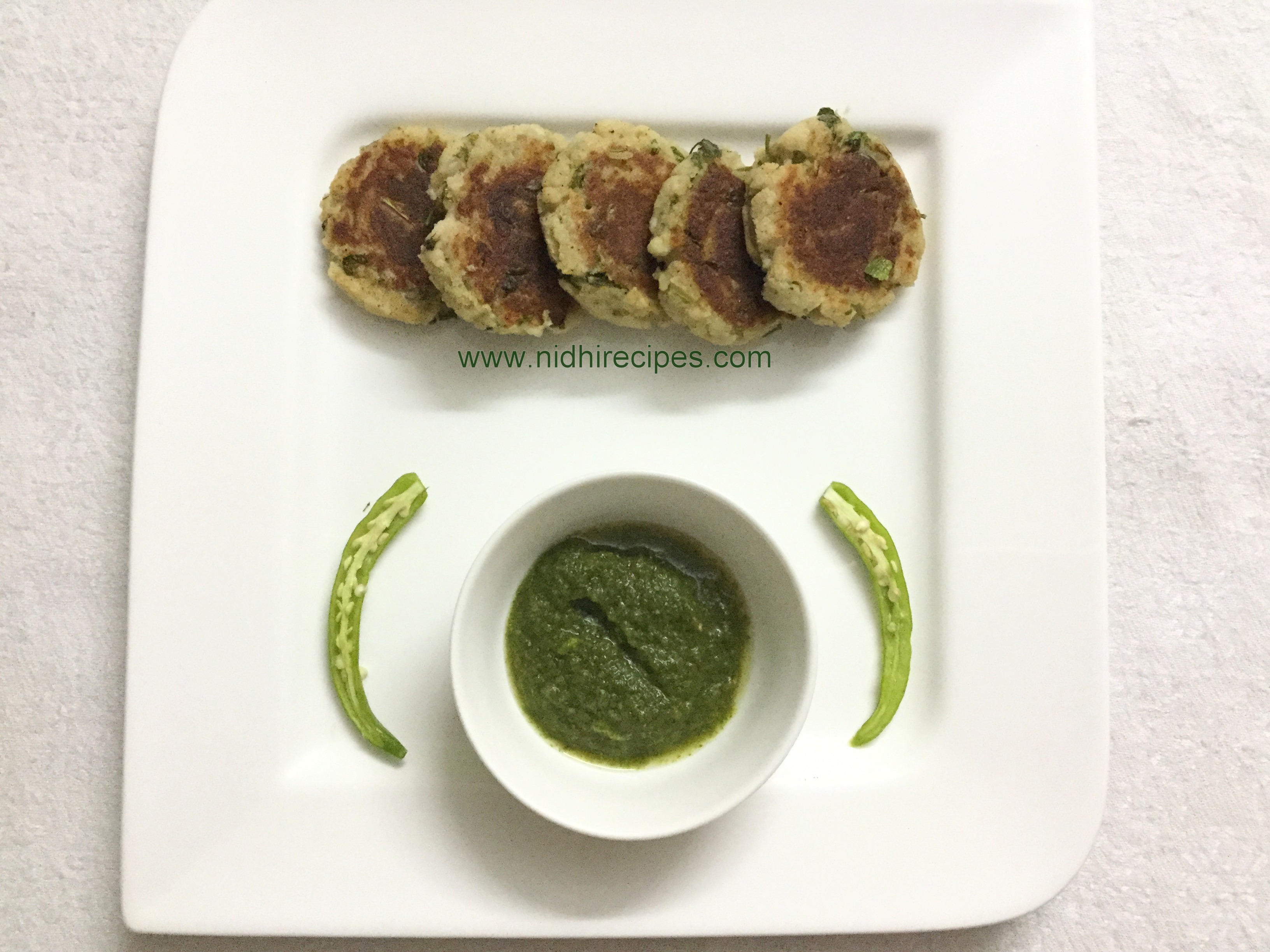 Recipe Name
Published On
Preparation Time
Cook Time
Total Time