Mango shake is one of most popular and delicious shakes during summers i.e. mango season. It is very filling and it recharges your body as well. This is my 200th post.
Ingredients ( 4 servings)
Ripe Mangoes – 2
Chilled Milk – 2½ cups
Sugar – 4 tsp
Green Cardamom Powder – ¼ tsp (optional)
Ice crushed – ½ cup
Method
Wash the mangoes and peel them.
Chop the mangoes roughly into small pieces.
In a blender add the mango pieces along with the sugar, blend it to a thick pulp.
Now add ½ cup milk, crushed ice and blend until smooth for 15 seconds.
Add remaining milk and blend again until smooth.
Add green cardamom powder, mix well.
Your mango milkshake is ready. Enjoy!
NOTE:
Make sure to use chilled milk else there are chances for the milk to curdle.
Mangoes should not be fibrous. Choose mangoes that are juicy and sweet.
Sugar can be adjusted according to the sweetness of the mangoes.
Summary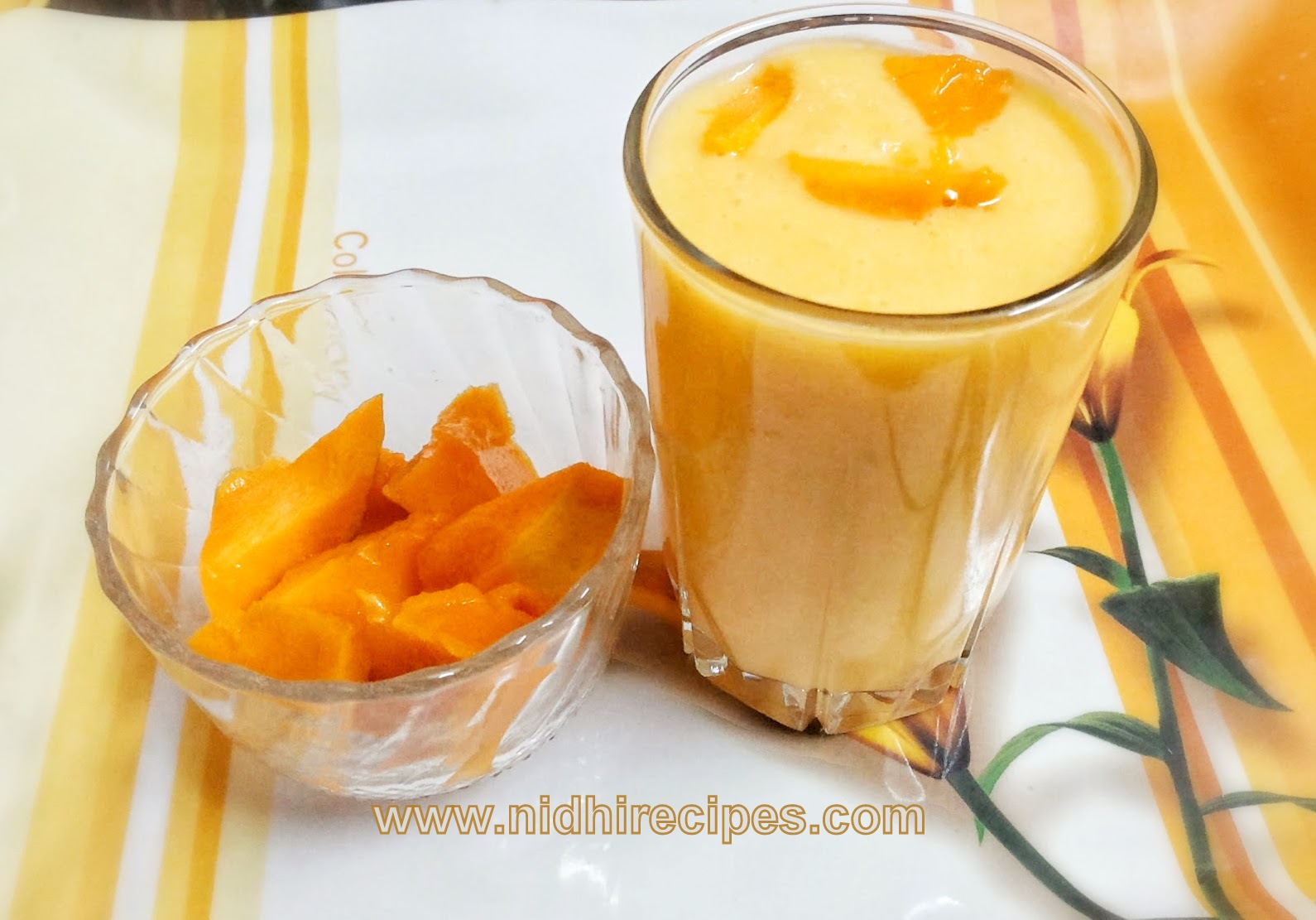 Recipe Name
Published On
Preparation Time
Cook Time
Total Time