How to cook pasta …The secret of cooking pasta is to use plenty of water. Cooked pasta should be 'al dente' or "firm to the bite". Undercooked pasta has a taste of raw flour, whereas overcooked pasta will be soft and sticky.
Ingredients (3-4 servings)
Dried Pasta – 2 cups
Water – 8 cups
Oil – 1 tbsp (for cooking)
Oil – 1 tbsp (for tossing)
Salt – 1 tsp
Method
Boil water in a big pan with oil and salt.
Add dried pasta to the boiling water.
Cook uncovered stirring occasionally and gently.
Cook till the pasta is tender. (//Small size pasta (like macaroni, fusilli, conchiglie, penne) may take 6-7 minutes and larger shape (like spaghetti, fettuccine, dried lasagne sheets) may take 12-14 minutes to cook//).
When cooked, drain the pasta in a sieve.
NOTE:- If the pasta is not to be used immediately, add a tbsp of oil to the cooked pasta and toss it to coat the oil well.
Summary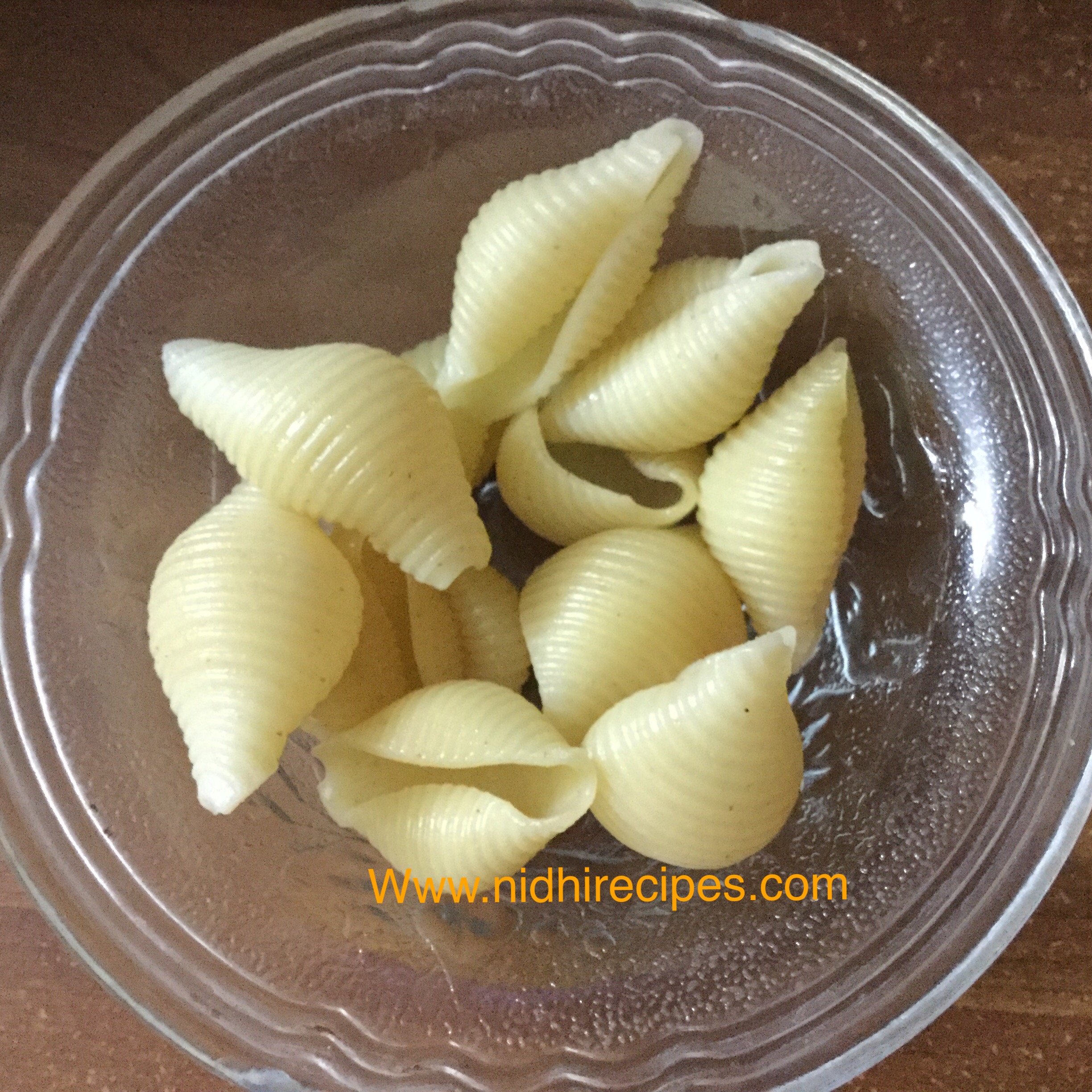 Recipe Name
Published On
Preparation Time
Cook Time
Total Time
Average Rating
Based on 1 Review(s)