Eggless sponge cake is very easy to make and can be used as a base for many other delicious desserts. Eggless version is made with condensed milk and loved by everyone and is an awesome treat for pure vegetarians.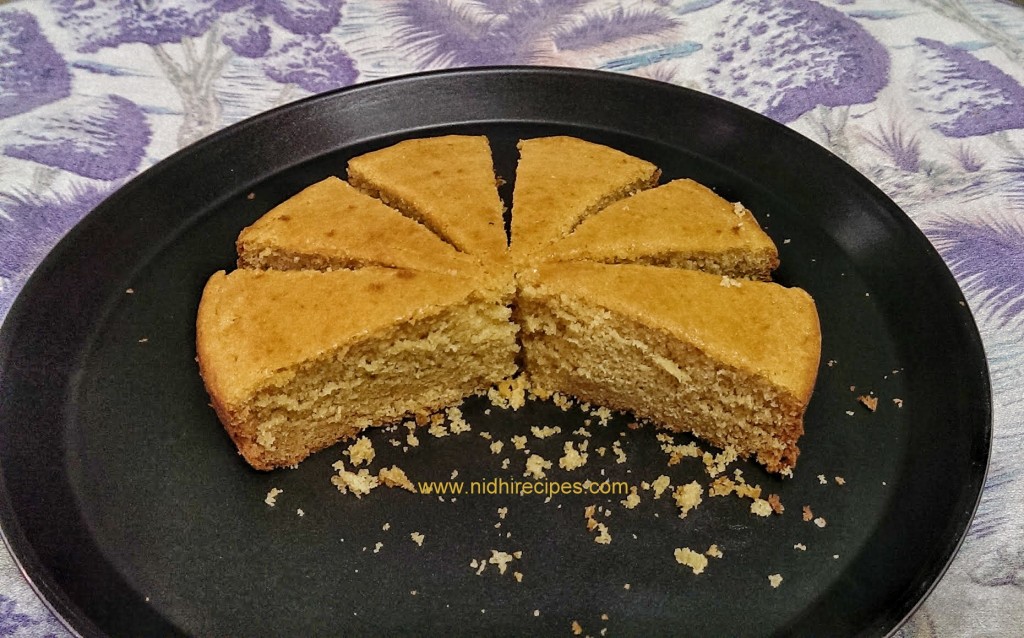 Ingredients
Condensed Milk – 200 gms
Maida – 130 gms
Baking Powder – 1 tsp
Baking Soda – ½ tsp
Melted Butter – 60 gms
Vanilla Essence – ¾ tsp
Water – 150 ml
Custard Powder – 1 tbsp
Method
Preheat the oven at 180°C.
Grease and dust the baking dish.
Sieve maida with baking powder and baking soda thrice.
Mix the flour mixture, condensed milk, melted butter, custard powder, essence and lukewarm water and beat well.
Pour the mixture into a greased and dusted baking dish.
Bake in the oven at 180°C for 25-30 minutes.
The cake is ready when it leaves the sides of the tin and is spongy to touch.
When ready, take out from the oven and leave for 4-5 minutes. Invert the baking dish over a wire mesh and tap to remove.
Yummy eggless sponge cake is ready to eat.